Armand Gutierrez, NSC President
April is upon us and that signals the upcoming end of our ski season. Thanks to El Niño the Tahoe resorts received an abundance of much-needed snow and provided us with a good ski season. Northstar and Heavenly are closing on April 17th, and as expected Squaw Valley will remain open into May, and other resorts haven't indicated when they will be closing. Hopefully you had a good ski season this year, whether it was at Tahoe or the Park City/Canyons ski week.
Nominations & Elections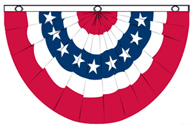 Well, it's that time again for holding our board nominations and elections for the 2016-2017 season. By now you've received an email for making your nominations for the board. As you know, volunteers run this club, and without them this club would cease to exist, and it's been in existence for almost 60 years! You are encouraged to take this opportunity to nominate an individual for one, or more, of the board positions. All individuals that accept the nomination(s) will go through an election process in April, and final results in May. Ask any of the current board members and I'm sure they will tell you that by volunteering they get back more than they ever gave. By volunteering you will experience social benefits as well as provide a greater sense of self-worth, trust, and lots of fun. Many of you have served on the board in the past, and your efforts were greatly appreciated and perhaps you would like to join the board again. For those that have never served then perhaps now is the time to consider a board position and provide new ideas and useful experiences.
Ski Week 2017
Now that the Park City/Canyons trip is behind us it's time to think about the NSC ski week for next year. It's been quite awhile (2006) since we've been to Snowmass. I distinctly remember that trip because right after I somehow managed to get elected President. Yes, there were other memorable events, such as finding an anatomically correct snowman at the front door of our condo. And the food at the potluck was just amazing! If you're considering Snowmass for next year then you might also want to look into getting the Mountain Collective Season Pass, which will be good for two days skiing at Aspen Snowmass, plus a third resort of your choice. Tentative date is January 28 – February 4.
Hi Fujii Tribute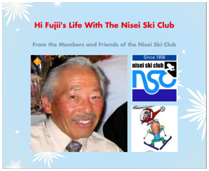 As many of you know Hi Fujii, a founder of the Nisei Ski Club, passed away in August of last year. As a tribute the board decided to create a photo album of Hi's involvement and participation in many of the NSC events. Hoyt Nelson, a longtime friend of Hi, spearheaded this effort and gathered as many photographs as he could, which took several months to collect. With the help of his wife Nancy, they created a photo album highlighting Hi's NSC activities. On April 1st, Hoyt and I visited Phyllis and presented her with the photo album as a tribute to her late husband. Needless to say, Phyllis was quite surprised and quite thankful for receiving such a tribute. I would like to thank Nancy and Hoyt Nelson for the many hours working and producing the photo album.