Happy Chinese New Years to All!!
4712 – Year of the Wood Sheep
May the new year bring good health and prosperity to all, and MORE SNOW!!
Most of our club's membership just spent a great week in Jackson Hole where we found abundant snow.  Despite the fact that we missed a big snow dump by a few days, there was plenty of the white stuff and certainly much more snow than Tahoe has.
DON"T GIVE UP HOPE for TAHOE!! As I write these stream of consciousness babblings, the snow gods are gracing our Tahoe slopes with new snow with Northstar reporting 3 inches of new in the past 24 hours and 13 inches in the past 48 hours (as of Feb 8).  More snow is expected to fall tomorrow in the Sierras – so there's hope yet.
Jackson Hole 2015
Did someone mention Jackson Hole?
Thanks to Armand, I had a BLAST!!! As I'm sure you did too!  What more could you want?  Plenty of snow, great variety of terrain from mild to heart stopping, huge verticals, cloud layers, inversion layers, a dusting of fresh snow, moose (mooses? meece?), good food, elk, dog sled racing, ice skating, cowboy bars and incredible company!!!  I only regret that with such a large group, I didn't get to  meet all of you.
Presidential Words to the Masses
Click here for Armand's Jackson Hole and Membership Report and don't forget Armand "the Bard" February President's Message.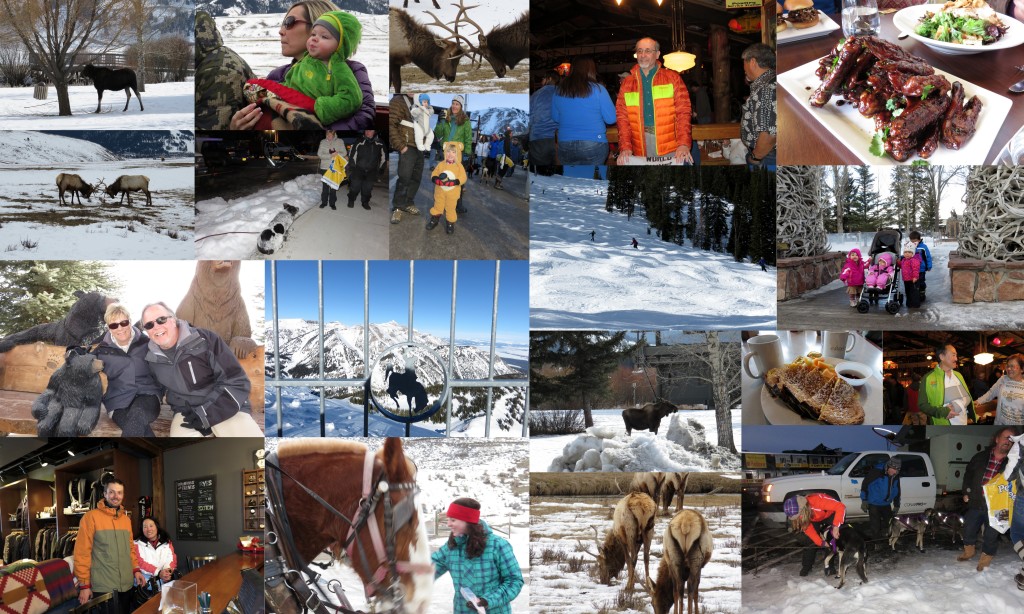 Jackson Hole Pictures & Videos
N.B. – these pictures were taken in public places at
Thanks to all those who have contributed pictures and videos.  Here are the links to them:
Individual pictures – click on each to enlarge
Racing Anyone??
Do you have Walter Mitty dreams of being a ski racer?

Will you be the next Lindsey Vonn?
Well, your dreams and aspirations can come true!!!  Our very own Sandy "Lindsey" Kiyomura is a veteran racer, at times reaching speeds faster than a speeding bullet!
Lindsey, I mean, Sandy, describes how you can be all you can be in her article here: "Open League Racing".
And LAST but NOT LEAST, we had Jackson Hole ENGAGEMENT!!!  Wes Lum from Hawaii proposed to Mariana Guerrero of Mexico!  Talk about a Loooong Distance romance!
For those of us where weren't lucky enough to witness the event, here you go: