~ President Armand Gutierrrez ~
2015 is here and I trust that everyone had a Merry Christmas, a safe and Happy New Years celebration, and perhaps a few ski-related New Year's Resolutions.  Looking back at 2014, NSC had a good year with the Sun Peaks ski week, the weekend ski trips, a well-attended picnic, and a good showing at the hiking events. So what's in store for 2015? Well, hopefully a good ski season with plenty of snowfall, the Jackson Hole ski week with 74 members that includes quite a few former members, two scheduled ski weekends, and whatever else the board can come up with for events.
One thing that I would like to see for 2015 is more events sponsored by the membership. Why more events? Well, events serve as a vehicle for bringing members together for having fun, sharing stories, and perhaps meeting new members. In years past (many years) the board consisted of members that would sponsor an event, which had to go through a number of approvals before posting a flyer in the newsletter. That was in the days when the NSC newsletter was actually in printed format. Now that NSC has an online newsletter it is much easier to get approvals for events and event flyers for posting on the website. So, I'm asking the membership for some volunteers to step up to the plate and sponsor an event. It doesn't have to be a big event, but something that would bring together the membership and the board will certainly help you with logistics and notifications.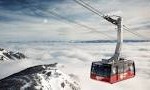 The Jackson Hole ski week trip is at the end of the month and hopefully everyone is ready for some great skiing. It would be to your advantage to get in a couple of days of skiing before the trip and get your "ski legs" ready. I certainly will be up at Tahoe before the Jackson Hole trip to break in my new skis/bindings and boots.