Halloween is over, but Thanksgiving is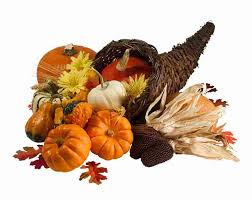 just around the corner and what is else is coming????  SKI & SNOWBOARD SEASON!!!
As Armand and Karen reports, there has been some snow that has fallen in Tahoe recently! Read President Armand's  President's Report   and  Membership and Sun Peaks Update reports and, of course,  Trip Director Karen's report, "Will Mother Nature Continue to Cooperate?"  which detail these upcoming events:
NSC visit to the San Jose Technology Museum and the Jedi Exhibit (Nov 24)
The SNOWBOMB ski and snowboard show and sale in San Francisco (Nov 9-10) and San Jose (Nov 23-24)
Feb 28 – March 2, 2014 – weekend trip to Squaw Valley and Northstar
Sun Peaks week trip updates
Membership updates
Last but not least, thanks to Hoyt, we have a  DISCOUNT shopping night at the Sunnyvale Sports Basement on Friday, Dec 6 – thanks Hoyt!  Details can be found here <<
Sports Basement Night
>>.
Eat well and work out
Give thanks for what you have,
Hope for what you don't have
Be kind to others
Help those who are less fortunate than you