Yes, this is not really a missive, but close enough, I'm taking poetic license ….
PICNIC PICNIC PICNIC PICNIC PICNIC PICNIC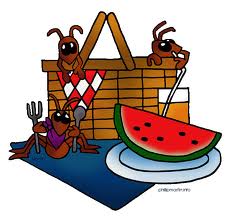 PICNIC PICNIC PICNIC PICNIC PICNIC PICNIC PICNIC PICNIC
Don't forget that this Saturday's BBQ and picnic at Las Palmas park in Sunnyvale!
Date: August 9   ~ Place: Las Palmas Park
For details, see this link: 2014 Picnic and Membership Meeting

JACKSON HOLE 2015 Participants
Those intrepid skiers and boarders who are going to on the Jackson Hole trip, don't forget to choose your trip souvenir!  Many thanks to Karen for procuring such a wide variety of choices!  There are jackets, fleece sweaters, vests and ¼ zip tops!  Thou who tarry risk the loss of choices!
Oh, don't forget that your 2nd payment is due by August 15!!
Those not going on this trip, well, you'll miss out…
Speaking of Jackson Hole…..
President's August Message and Membership & Jackson Hole reports
Here is President Armand's Membership and Jackson Hole report, and, of course, we have his August 2014 President's Message.  The President's Monthly Message gives thanks to those who volunteered at the Obon Festival beer venue.
If you are interested in a San Jose airport departure for Jackson Hole, read the details in Armand's Membership + Jackson Hole report.  A minimum of 10 San Jose departures are required to get the group rate which will have a higher cost than the SFO departure.
I, for one, am studying videos of Corbet's Couloir in mental preparation!!
San Francisco Headlands Hike
And don't forget about Hoyt's August 17 Sunday hike through San Francisco's Headlands where Hoyt will lead you through verdant trails, the old Sutro Bath ruins and the old Sutro Mansion site.  If the fog cooperates, you will have some spectacular views!
For more info, see: SF Headlands Hike.

White Water River Rafting with the Monterey Ski and Social Club
NSC members Fern Uehara Chan and her husband recently joined the Monterey Ski and Social Club on a white water rafting trip on the American River.
Fern reports:
What a lucky break that we were able to join the Monterey Ski and Social Club on their summer getaway weekend.  A big thank you to Amy McDonald and her team for planning this great weekend event.
Our final Saturday in June was the perfect window of opportunity between 100-degree days in the central valley. My husband Kevin and I who are Nisei Ski Club members drove through the rural hills between Placer and El Dorado counties. We wondered with a tiny bit of anxiety on my part. What quaint Georgetown and its beckoning outskirts has to offer?….
Read the rest of Fern's report here : Nisei Ski Club Back Paddling with the Monterey Ski and Social Club
Until next month, your N.E.