Armand Gutierrez, NSC President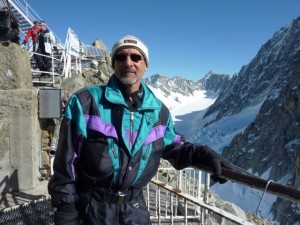 Summer has arrived with warm-to-hot temperatures, depending on where you live, and CA is officially in drought-mode. I'm trying to stay within my allotment of water usage (as dictated by SJ Water) and hopefully everyone else is on the same bandwagon. Once again the weather forecasters are calling for an El Niño for this year but only rains in November and December will prove that true.
Our annual Membership and Luau Picnic was well attended and everyone had a great time. There was plenty of food, the weather was very nice, and there were new faces that hopefully will become members.
Here's a call for all you super-athletic types that would like to participate in a very worthwhile cause – Live Love Survive Dragon Boat Races. The Live Love Survive group is looking for strong-armed athletes to join the Dragon Boat team. Originally this was event was for cancer survivors but it is open to anyone that would like to support the Dragon Boat team. See the flyer for details, or contact Tina Woo (twoo1@aol.com)
SF Stairway Hike July 12th
Hoyt Nelson and David Schultz are leading the SF Stairway Hike on July 12th. This is a very popular hike so be sure to gander at the flyer for details.
 Mt. View Obon Festival July 18th and 19th
This festival is right around the corner and we still need a few more volunteers for Saturday and Sunday. Contact either Karen Soo (tripdirector@niseiskiclub.org) or Judy Hom (newsletter@niseiskiclub.org) if you're interested in participating in this fun and worthwhile event.
Park City/Canyons Ski Week 2016
I've been receiving applications for the Park City ski week so if you haven't signed up yet then what are you waiting for? Members of the Asian Ski & Board Club Los Angeles (ASBCLA) have sent in sign-ups and I'm not quite sure how they found out about our trip, but they're more than welcome to join us. Southwest Airlines has opened up bookings for February so there might be airline changes depending on what Southwest can offer so stay tuned for the latest updates. And, it's not too late to get the Tahoe Local Pass (http://www.skiheavenly.com/plan-your-trip/season-passes/season-passes-explorer.aspx), which will be good for five days of lifts at Park City/Canyons as well as Heavenly Valley, Northstar and Kirkwood. And if you ski a sixth day then your lift ticket will be half-price.