The Mountain View Obon Festival is July 16 and 17. NSC provides volunteers for beer booth at the Mountain View Obon Festival every year. We need 2 more volunteers for the Sunday noon-3pm shift. If you're interested in signing up for this slot, please email Karen Soo.
If you want to volunteer for other activities, you can sign-up on the Mountain View Obon volunteer site. Here are links to the various activities that need support:
Pre-bazaar activities (during the week preceding the 16th and 17th)
Bazaar weekend (July 16th & 17th)
Post-bazaar clean-up (during week following obon and bazaar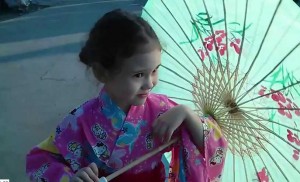 The Obon is a Japanese Buddhist custom to honor the spirits of one's ancestors. The festival has been celebrated at the Mountain View Buddhist Temple's current location since the temple was completed in 1957. The Obon is the Mountain View Buddhist Temple's biggest event of the year.
Link to Obon information: Mountain View Obon 2016