Per the www.travelchinaguide.com website, people born in the year of the horse have the following characteristics:
" Strengths
People born in the year of the horse have ingenious communicating techniques and in their community they always want to be in the limelight. They are clever, kind to others, and like to join in a venture career. Although they sometimes talk too much, they are cheerful, perceptive, talented, earthy but stubborn. They like entertainment and large crowds. They are popular among friends, active at work and refuse to be reconciled to failure, although their endeavor cannot last indefinitely. 

Weaknesses
They cannot bear too much constraint. However their interest may be only superficial and lacking real substance. They are usually impatient and hot blooded about everything other than their daily work. They are independent and rarely listen to advice. Failure may result in pessimism. They usually have strong endurance but with bad temper. Flamboyant by nature, they are wasteful since they are not good with matters of finance due to a lack of budgetary efficiency. Some of those who are born in the horse like to move in glamorous circles while pursuing high profile careers.  They tend to interfere in many things and frequently fail to finish projects of their own. "
NEW SNOW in the Sierras!!! Drought, Smought!  While the current drought is quite dire, there has been promising recent snowfall in the Sierras!  Northstar ski reports 17 inches of new snow within the past week (See: http://www.northstarcalifornia.com/snowreport.asp) while Heavenly Valley reports a phenomenal 27 inches of snowfall during the past 7 days!!! (see http://www.skiheavenly.com/the-mountain/snow-report/snow-report.aspx)
On the subject of Heavenly Valley and the drought, our ever busy trip director, Karen Soo, reports on her recent sojourn to Heavenly Valley. As you can see from this picture, there was plenty of natural and man made snow at Heavenly.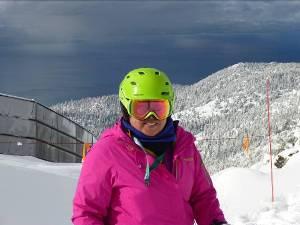 Here is the link this month's trip director report: "Drought or No Drought?"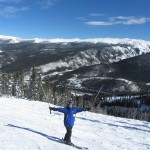 Your intrepid N.E. (Newsletter Editor) and ex-president Morgan Hua, schlepped off to Winter Park recently in search of powder.  I suspect that our trip brought luck to Tahoe as it started to snow in Tahoe shortly after our return! We spent much of our time skiing glades at Winter Park and its sister resort, Mary Jane.  My new Rossi Soul 7 skis floated through the untracked powder within the trees with relative ease!
Presidential Affairs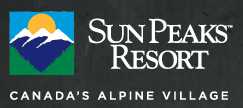 And speaking of powder, I expect the imminent Sun Peaks trip in British Columbia will fullfill your powderhound dreams!  Club president, Armand, will be leading this trip this weekend!  Armand also pays tribute to the Chinese New Year among other subjects in his February President's Message and reports on the current state of our membership as well as the Sun Peaks trip in his Membership & Sun Peaks report.
BAC Person Of the Year - this year, the NSC board has decided to participate in the Bay Area Snow Sports Council (BAC – what happened to the "S"s???) "Man/ Woman" of the Year program. Here's the link to Armand's nomination: BAC Man or Woman of the Year.
To quote William Tecumseh  Sherman (1820-1891) :
If nominated, I will not run;
If elected, I will not serve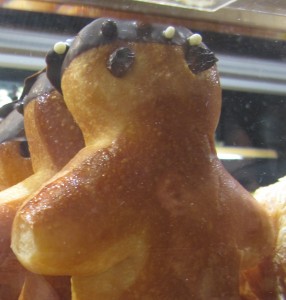 April 6 St Joseph's Hike - Join Hoyt as he leads another of  his always interesting sylvan hikes to  the Saint Joseph's Open Space Preserve in Los Gatos.  See his article here: St Joseph's Hike.
Where Am I? where is your N.E.?