Da Prez Armand Gutierrez

Welcome to the Chinese Year of Sheep (Wooden or Green)! Yes, the Chinese New Year starts February 19th and if you were born under the sign of the Sheep then you have a mild personality and are considered friendly.
2015 is here and January has turned out to be the driest January in recorded history. Although the Tahoe resorts remain open not all lifts and trails are open. I was up at Heavenly just before the ski week trip and there was only one black run open on the Nevada side, and all green/blue runs on the California side. Northstar did open up the Prosser black run on Lookout Mtn, but other than that it's primarily the green/blue runs that were open. Skiing is probably good if you're a beginner to intermediate but for you black diamond aficionados there's not much to offer. Still, I'm hopeful we'll get some snow in before or first weekend ski trip at the end of February.
Jackson Hole Ski Week
The Jackson Hole ski week trip turned out to be a really great trip and thoroughly enjoyed by everyone. Catch all the details in the Membership and Jackson Hole reports.
BAC Man and Woman of the Year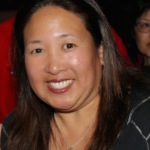 Once again it's time to nominate an outstanding member, or members, for the annual BAC Man and Woman of the Year contest. This year I have nominated Karen Soo for Woman of the Year. Karen was selected because, as Trip Director, she ensures that the NSC weekend trips are well-organized, transportation and lodging are taken care of, and, if you've ever been on any of her trips, then you know there is quite a bit of work for ensuring everyone is well-fed on the trip up and back. In addition to her outstanding work as Trip Director, Karen also plays a pivotal role in organizing our picnics, the ski-week souvenirs, and is involved with the hikes and other events. Congratulations Karen for a job well done.