Alpine Meadows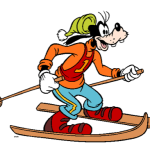 BAC & Sierra League
CLUB APPRECIATION DAY!
Saturday, December 13, 2014
Goal of the Nisei Ski Club:
We Want To Build Membership in Our Clubs
We Want To Retain the Current Membership in Our Clubs
We Want To Encourage Clubs to Have A Race Team & Racers
We Want Everyone To Have Fun!
Alpine Meadows is assisting the Bay Area Snow Sports Council (BAC) & Sierra League to accomplish all of the above!
---
Included is a Lift Ticket & Lunch Voucher ($15.00 Value) ~ Plus ~ A FUN RACE!
Cost:
$62.00 for ages 23 to 64
$52.00 for ages 13 to 22 ~ or ages 65 to 75
$38.00 for ages 12 and under ~ or ~ 76 and above
For those who have never skied or boarded before there is a Learn to Ski / Board option!
Cost: $61.00 for all ages which includes 2hr 15 minute lesson, beginner lift ticket and rental equipment.
It does include the Lunch Voucher ($15.00 Value) but not the Fun Race. 
These lessons are offered at either 10:00AM or 1:00PM and must be signed up for in advance.
Final details for signing up for the lessons and when and where to purchase your Club Appreciate Package at Alpine Meadows on Saturday December 13, 2014 are still being finalized.
Cross your fingers, toes & skis for SNOW!
Please contact Karen Soo at tripdirector@niseiskiclub.org