Armand Gutierrez, NSC President
It's the month of May and that means it's time to bring an end to the NSC 2015-2016 season. Like last year NSC had a pretty good season highlighted by a variety of accomplishments:
• Volunteer participation at the annual Obon Festival in Mountain View
• Volunteer participation at the annual Snowbomb Ski Shows
• Various hiking and picnic events
• Implementation of rideNSC, a ride sharing service for skiing
• An increase in membership
• First Annual Pizza Social
• A very well-attended ski week to Park City/Canyons
June marks the start of the NSC 2016-2017 season, and beginning this month you can take advantage of the $5 membership discount if you sign up and submit your membership form before May 31st. Please submit your applications to Greg Wong (Membership Chairman).
Since it's the end of the ski season it's time to start having our spring NSC events. Coming up we have our annual Post-Season Membership meeting and picnic on June 11th. Be sure to gander at the flyer in this month's newsletter for details.
Nominations & Elections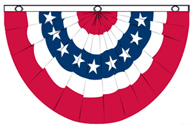 The nominations process has been completed and the next step is elections. The elections chairman tells me there were no nominations therefore the slate consists of the incumbents, and we're fortunate that everyone on the board has agreed to serve again. However, voting is important and although there were no nominations you can still vote for a write-in candidate. Whether you're voting for the incumbents or a write-in candidate, it's important that you do vote. You will be receiving an email informing you to vote online using SurveyMonkey.




Ski Week 2017
Plans are all ready in progress for our Snowmass ski week next year and details will be in the June newsletter. If you're considering Snowmass for next year then you might also want to look into getting the Mountain Collective Season Pass, which will be good for two days skiing at Aspen Snowmass, plus a third resort of your choice. Snowmass date is January 28 – February 4.