Armand Gutierrez, President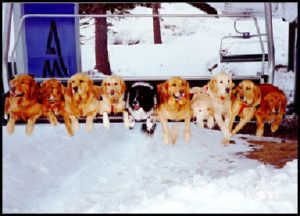 November seemed so promising for a great ski season, and then one of the driest Decembers descended up on us. However, the Tahoe resorts have been making snow and there are plenty of runs to keep you busy. Of course, most of them are beginner and intermediates (no expert runs are open yet) but that's better than nothing. If the challenging runs aren't available then you can always work on style, technique, and just have fun on the slopes.
How High Can You Go?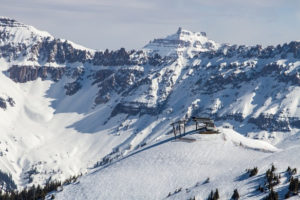 Thanks to those that sent in guesses for the top five North American ski resorts that have the highest summit elevations. Unfortunately, no one guessed all five correctly, but a few were close. Here are the correct answers:
Top Five North American ski resorts with the highest elevations*:
Silverton Mountain – 13,487
Telluride – 13,150
Arapahoe Basin – 13,050
Loveland – 13,010
Breckenridge – 12,998
Top Five North American ski resorts with the highest base elevations*:
Loveland – 10,800
Monarch Mountain – 10,790
Arapahoe Basin – 10,780
Copper – 10,500
Silverton Mountain – 10,400
* Source: On The Snow Newsletter – 30 November 2017
Vail Ski Week 2018
The Vail trip is less than a month away and there is time to get in some skiing up at Tahoe before the trip. I've already made one trip to Northstar (two days) and will be going again right after New Years. The Vail Orientation meeting will be held on Saturday, January 13th so mark your calendars. This will be an opportunity to meet other members on the trip, socialize a bit, and pick-up the souvenir gift. Evites have been sent out and if you didn't receive an Evite then let me know at president@niseiskiclub.org.