Happy Holidays to One and All.
~Turkey Day has come and gone and I hope all of you are Fat and Sassy, well, satiated, not fat!
In this month's 'zine, we have: the 2013 weekend bus schedule (more below) ; the President's message; and a write-up and pictures from last month's North Berkeley hike.  The concrete slide looks like a gas!  Here's the link to the Berkeley hike report >> Berkeley Hike <<.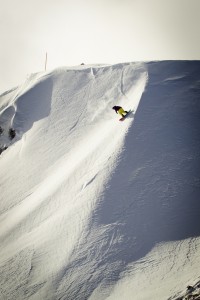 INCREDIBLE NEWS this month – SNOW SNOW SNOW – already, Squaw Valley has 4 feet of base with 10 inches of new snow in the past 24 hours with more snow on the way!
And, our industrious trip director has 3 weekend bus trips planned as follows:
Trip 1 – February 8 – 10, 2013 (Squaw / Alpine)
Trip 2 – March 1 – 3, 2013 (Alpine / Northstar)
Trip 3 – March 22- 24 / Mt Rose / Sugarbowl (Subject to Change)
Sign up for these trips. Without your support for weekend trips, we may have to terminate weekend trips.  If we don't have  a critical mass of sign-ups sufficiently in advance, the trip(s) will be canceled.
Click this link for details on the 2012-2013 weekend trips >> Bus Trip Info <<
~~~ ~~~ ~~~
Armand's Korner

– The President Speaks

Nisei Ski Club
December, 2012
President's Message

Let the ski season begin!  It's snowing in the mountains, the ski resorts are open, and now is the time for all good NSCers to head for the hills and do some skiing/boarding. It's been quite awhile since I've been up in the month of December but this year there is plenty of snow to make a trip worthwhile.

Karen Soo, our trip director, has three weekend trips planned: one in February and two in March. Last season we had to cancel trips due to lack of signups, which was a fall-out from the less-than-desirable snow conditions that Tahoe experienced. But this season the snow conditions are much better. A recent peek at the resort webcams shows snow coverage instead of rocks and fallen trees. Yes, this is most encouraging!

 With three trips planned now we need you to sign up to enjoy a weekend of skiing/boarding and the company of good friends. However, our NSC trips are based on a minimum number of 30 members signing up for the trips, otherwise the club loses money. Unlike Congress, which seems to enjoy increasing deficits, the NSC board is a fiscally responsible team that strives to plan ski/snowboarding trips that are reasonably priced by taking advantage of group rates.  So I urge the membership to sign up for a trip (or two), invite a friend (or two), and let's make this ski season a memorable one.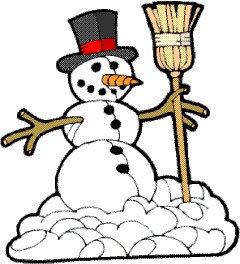 C

h

r

i

st

m

a

s

S

e

a

s

o

n
On behalf of the NSC board,  I would like to wish everyone a Merry Christmas and a Happy New Year.
 Membership Activity
Ski season is upon us and the Tahoe region has been receiving a lot of snow over the past few weeks. This season is certainly going to be an improvement over last year and there are three weekend ski trips planned. Our current membership stands at 50 members, which may or may not support our weekend trips. Typically we need about 30 signups for a trip to go or else it may get cancelled. So, with that in mind think about inviting a few friends to join you on one of the trips.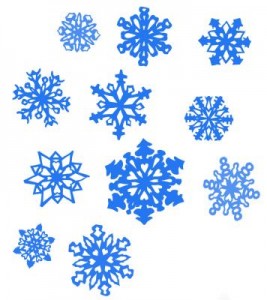 ~~~ ~~~ ~~~