Armand Gutierrez, NSC President
June has arrived and that signifies the start of the 2017-2018 NSC season. Since there were no new nominations and all board members agreed to serve once again, then this season will be a continuation of last season. Thanks to all of you that took the time to vote.
Election Results
The 2017-2018 election results are as follows:
| | |
| --- | --- |
| President – Armand Gutierrez | Board Member – Brian Hess |
| Vice President – Hoyt Nelson | Board Member – Allen Hu |
| Treasurer – Frank Chang | Board Member – Sandy Kiyomura |
| Trip Director – Karen Soo | Board Member – Curtis Otaguro |
| Membership – Greg Wong | Board Member – Dave Schultz |
| Newsletter Editor – Judy Hom | |
Phishing Attempts
Last month Frank Chang started receiving emails from yours truly. He quickly noticed various discrepancies and contacted me to confirm that I sent them, and I responded that I had not. Read about his experiences with phony emails.
Upcoming Events
NSC Annual Membership Meeting and Luau Picnic, June24th
Mark this down in your calendar for the NSC Annual Picnic on June 24th at Las Palmas park in Sunnyvale (same place as last year). See the flyer in the newsletter and the Evite invitations have already been sent out. If you don't get an Evite in your email then please let me know (president@niseiskiclub.org).
Mt. View Obon Festival is on July 15th and 16th. This is an annual volunteer event that NSC participates in and is always a fun event. After all, there's a variety of food, carnival-style games, cultural events, lots of people, and the famous Beer Booth. There's room for a few more volunteers to work the Beer Booth so contact Karen Soo.
Vail Ski Week 2018
Plans are moving smoothly for the Vail ski week trip for 2018. Take a look at the flyer and make that all-important decision to be on this trip. You might also consider getting the Tahoe Local Pass (https://mountaincollective.com), which will be good for five days skiing at Vail, plus skiing at Northstar, Heavenly Valley, and Kirkwood.
FWSA Trois Vallee Ski Week 2018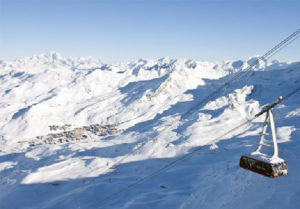 As a member of NSC you are eligible to participate in any of the FWSA/BAC ski trips. For 2018, FWSA is going to Trois Vallee (three valleys), France, and is the largest ski area in the world connected solely by ski lifts and slopes. There are 370 miles of ski slopes, 183 ski lifts, and home to eight ski resorts (Courchevel, La Tania, Brides les Bains, Meribel, St. Martin DeBelleville, Les Menuires, Val Thorens, and Orelle) that are linked together by a network of ski lifts and ski runs. FWSA has chosen Brides les Bains as the ski resort for accommodations. There is also a second week extension that will be visiting Lyon, Beaune and Paris. I'm planning on going on this trip and if anyone is interested in joining me then drop me a line at president@niseiskiclub.org.