Armand Gutierrez, NSC President
May is upon us and that means it's time to bring an end to the NSC 2016-2017 season. Like last year NSC had a pretty good season highlighted by a variety of accomplishments:
Volunteer participation at the annual Obon Festival in Mountain View
Volunteer participation at the annual Snowbomb Ski Shows
Coastal Cleanup at Crown Beach
Various hiking and picnic events
A very well-attended ski week to Snowmass
June marks the start of the NSC 2017-2018 season, and beginning this month you can take advantage of the $5 membership discount if you sign up and submit your membership form before May 31st. Please submit your applications to Greg Wong (Membership Chairman).
Since it's the end of the ski season it's time to start having our spring NSC events. Coming up, we have our annual Post-Season Annual Membership meeting and picnic on Saturday, June 24th. Be sure to gander at the flyer in this month's newsletter for details.
Nominations & Elections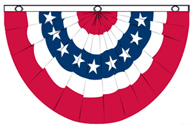 The nominations process has been completed and the next step is elections. The elections chairman tells me there were no nominations therefore the slate consists of the incumbents, and we're fortunate that everyone on the board has agreed to serve again. However, voting is important and although there were no nominations you can still vote for a write-in candidate. Whether you're voting for the incumbents or a write-in candidate, it's important that you do vote. You will be receiving an email informing you to vote online using SurveyMonkey.
60th NSC Anniversary Vail Ski Week 2018
The Vail ski week is in progress and details will be announced soon. There is a preliminary contract but it includes airline pricing for United Airlines. Southwest hasn't released their pricing yet but that would be the preferable airline. Quite a few people took advantage of purchasing the Tahoe Local Pass, which is good for five days skiing at Vail, plus unlimited skiing at Heavenly, Northstar (excluding Saturdays), and Kirkwood. It's still not too late to get the Tahoe Local Pass at a great price. Go to the Sports America link: www.sportsamerica.com/epic-nisei. The Vail date is January 27 – February 3.