~ byline : The Prez, Armand Gutierrez ~
Can you believe that Boreal opened up for a weekend of skiing? Typically Thanksgiving weekend is when resorts will open given enough snowfall. It may have been limited skiing but at least some people were able to get on the slopes and start off the ski season Hopefully the weather patterns will continue to bring in cold fronts heavy with moisture and below freezing temperatures, which is just the right recipe for light, fluffy powder. Now that is Mother Nature at her best!
This month we have the annual Snow Bomb Ski & Snow Festival at ATT Park on 9-10 November and at the San Jose Convention Center on 23-24 November. Karen Soo and Curtis Otaguro are attending the ATT festival on the 9th and Gary Lyon and I are attending the San Jose festival on the 23rd. If you're interested in volunteering with us then send a note to either Karen (tripdirector@niseiskiclub.org) or me ( president@niseiskiclub.org ).  Admission is free and you would be helping out the club.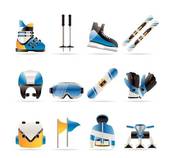 December 6th! Put this on your calendar so you can attend a Pre-Season event at the Sports Basement in Sunnyvale. Call it a party, call it a gathering, or call it a happening. No matter what you call it just plan on being there. Details are on  Hoyt Nelson's flyer in this month's  newsletter. Also, there will be an Evite sent out later this month so we can get a headcount.
Karen Soo is finalizing plans for our weekend ski trip at the end of February to Squaw Valley and Northstar so if you have season passes for either (or both) then you're all set. Put this on your calendar since it will be the only weekend ski trip and I hope to see you there.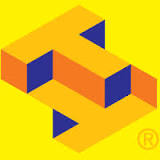 Any Star Wars fans out there? Do you often say to your friends "May the force be with you?" If so, then check out Karen's flyer for the Star Wars exhibit at the Tech Museum.